Due Diligence Partnering Review
for the new
1650 MWe Prairie States Energy Campus
Client
<![if !vml]>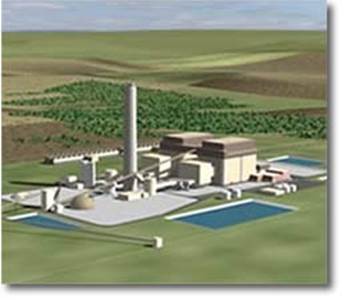 <![endif]>CMS Generation Company
One Energy Plaza
Jackson, Michigan 498201
Completion Date
February, 2007
Project Description
CMS Generation engaged Energy Associates for the due diligence investigation to evaluate joining the new 1650 MWe coal-fired Prairie States Energy Campus as a major partner and the operating entity for this project. Energy Associates was assigned technical issues concerning all aspects of the Power Plant itself including the boiler, air quality control system, coal/material handling systems, etc.
Prairie State Energy Campus is a coal-fueled electricity generation project near Lively Grove, Ill. The plant will be fueled by 6 million tons of coal each year produced from an adjacent underground mine. Prairie State will provide low-cost electricity for more than one million families and is expected to be a magnet for businesses and economic development.
Electricity from the plant will be distributed through the Illinois power grid and transmitted to Midwest communities. Prairie State expects to sell electricity on a long-term basis to other energy suppliers such as utilities, co-ops and municipals. The project has received a draft air permit from the State of Illinois and has executed an electricity transmission agreement to interconnect with the Illinois Power system.
Construction began in October, 2007 and the first unit will be completed in the summer of 2011 and the second unit the first quarter of 2012. The underground coal mine will become operational in 2010.
An industry-leading application of emission technologies will make Prairie State among the cleanest major coal plants east of the Mississippi River. Its emissions will be dramatically better than the averages for U.S. coal plants, Illinois coal plants and even proposed emission limits into the future. The Clean Air Act requires sulfur dioxide (SO2) emissions of 1.2 pounds per million Btu for existing plants or use of emission credits to meet this level. Prairie State will take native Illinois coal that contains more than 9 pounds of sulfur dioxide per million Btu and reduce emissions to just 0.182 pounds of SO2 per million Btu. This results in a plant with emissions that are less than one-fifth the national average for existing coal-fueled plants. Prairie State is among a new generation of coal-fueled power plants designed to provide low-cost energy to meet growing electricity needs while continuing to achieve the nation's environmental goals.